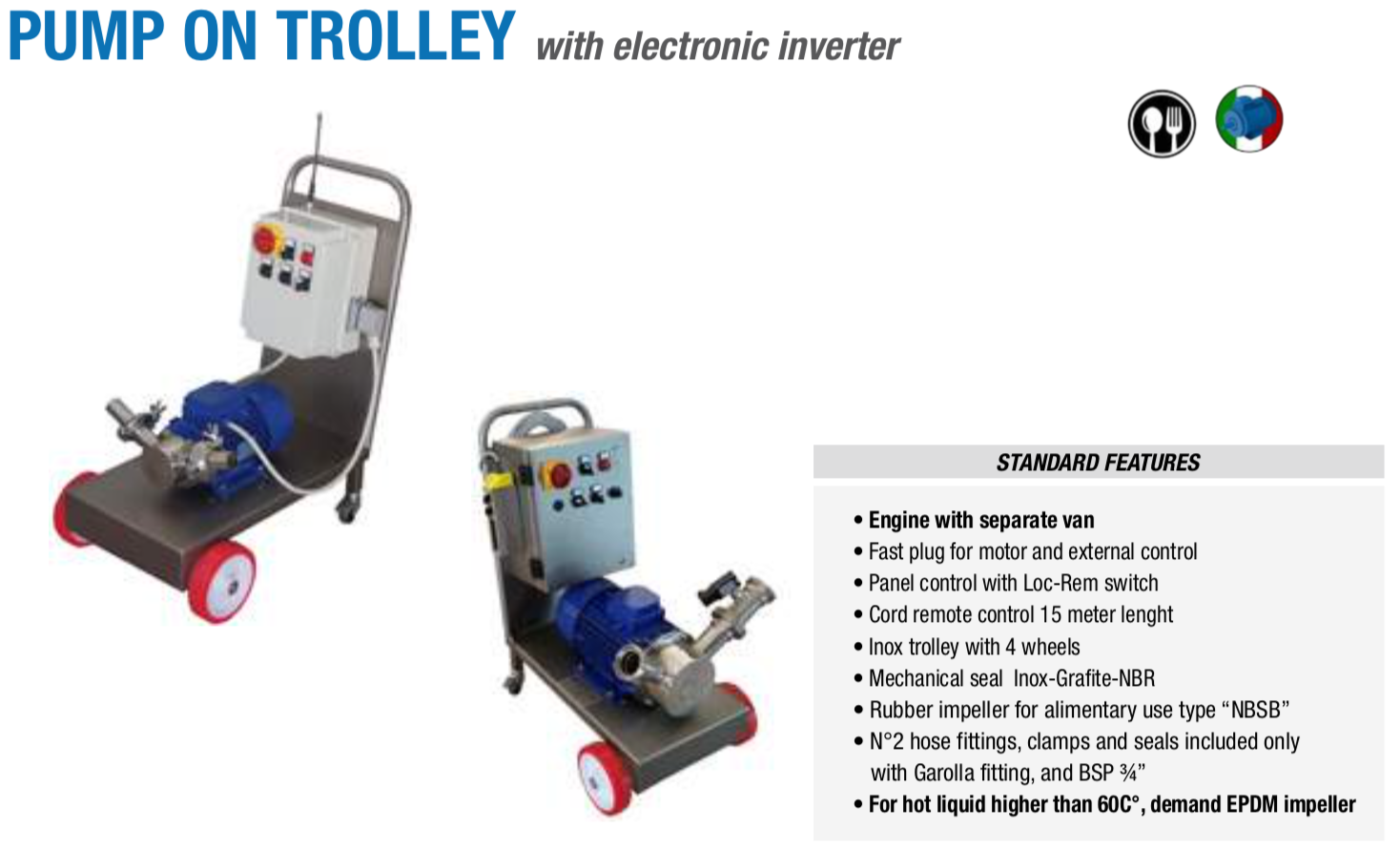 PUMP ON TROLLEY with electronic inverter
Rubber impeller pumps with inverter EURO MVE
Description
Self-priming pump made in stainless steel AISI 304, connected to an electronic system equipped with a frequency INVERTER, that allows changing the speed of the pump from 0 to 1000 revolutions/minute (default maximum speed is set to 780rpm). The electrical panel is provided separately from the motor, which is connected with connectors, to ensure the security of electronic components and facilitate cleaning and maintenance. Standard on all models is provided with a cord remote control 15 meters, with the possibility of changing the speed, change the rotation and off the pump.
The unique feature of our pumps is the use of electric motors self-ventilated: allows the pump to stop at 0 rpm, allows prolonged use at low speeds, without overheating and breakage to the electric motor, and without the need to equip the machine for further mechanical reduction systems.
On request, we can provide the trolley with pneumatic wheels.
Options available:
Radio control from 150mt
Dry protection, with a mechanical sensor
24V output for connection to external pressure or level sensors
compensation tank in stainless steel complete with a non-return valve
Timer programming
Stainless steel control panel