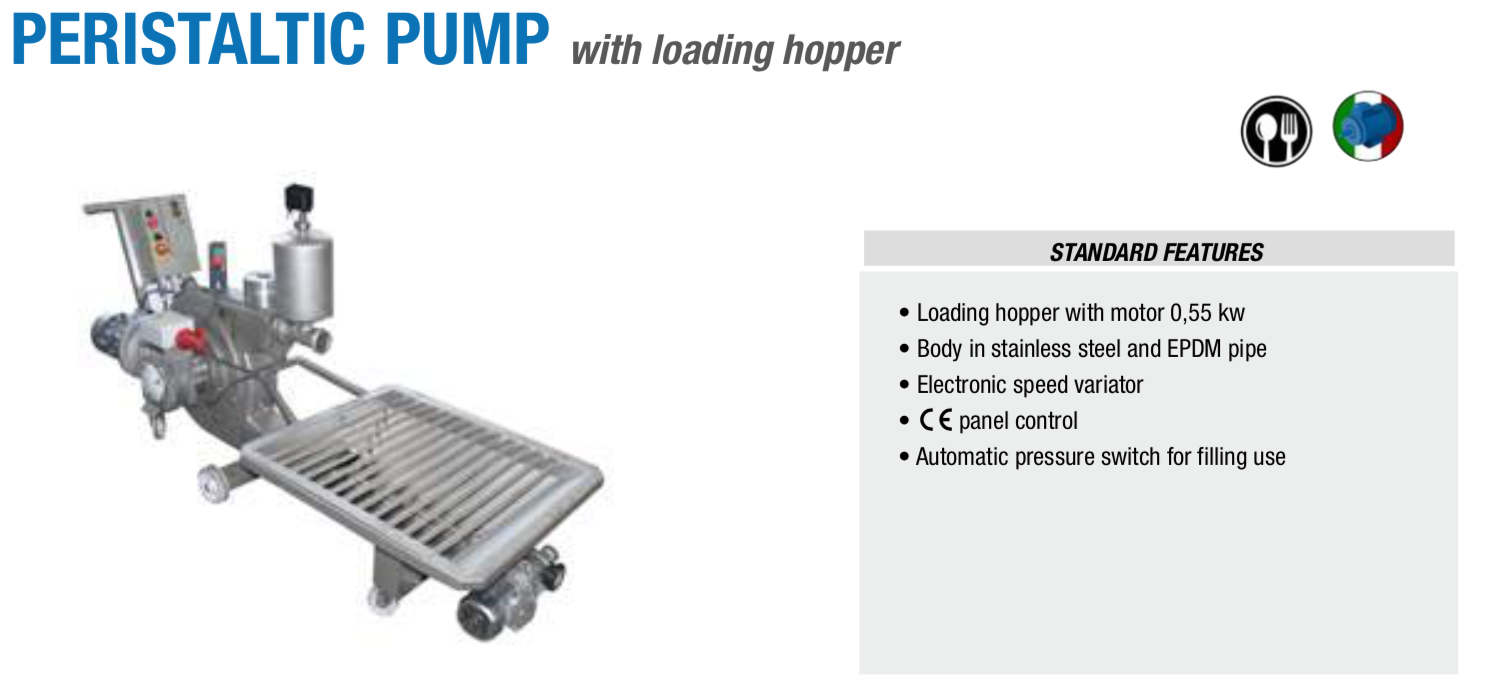 PERISTALTIC PUMP with loading hopper.
Model PP712, PP713, PP714, PP715
Description
The peristaltic pump is the most professional solution for the cellar. The solution with integrated loading hopper is suitable for application with destemmed grape and fermented grape. The loading hopper is in stainless steel, with separate engine and transport wheels; the hopper is connected to the pump with a fitting DIN type. To be used in the filling of small containers (barrels), also this version comes with two compensation chamber and pressure automatic sensor. The engine is controlled by an electronic inverter, standard supplied with a remote radio control, which can handle the speed and rotation of the pump.