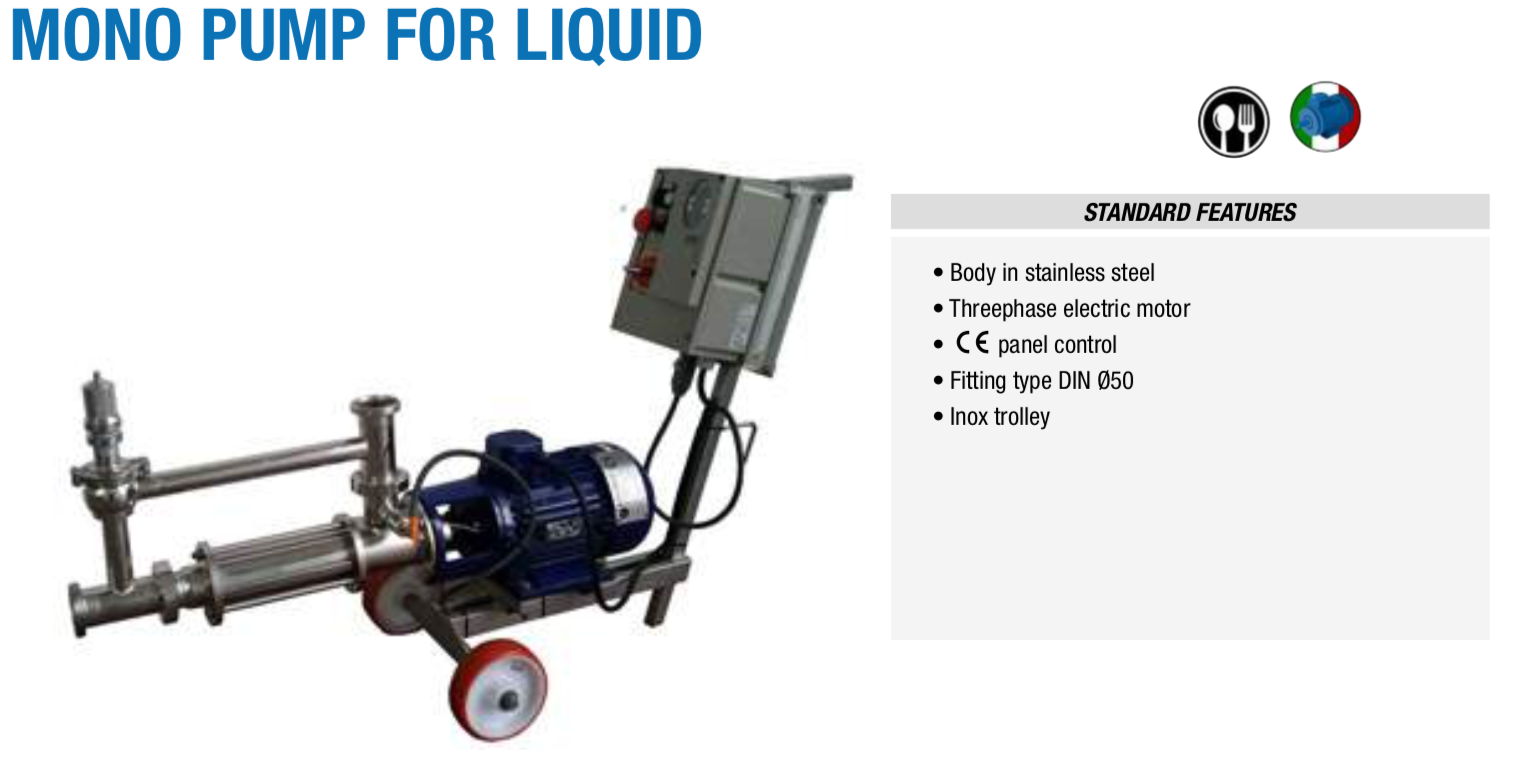 MONO PUMP FOR LIQUID - Gamma M15, M40 & M100
Description
Mono pump made completely in stainless steel.
The transfer of the liquid is through the action of the stainless steel rotor inside the rubber stator.
The delicacy with which you get the transfer allows using the pump with all the kind of liquid.
The pressure reached (6 bar) allows high prevalence.
Available in the version one speed or with a frequency inverter.
The bypass valve is optional.