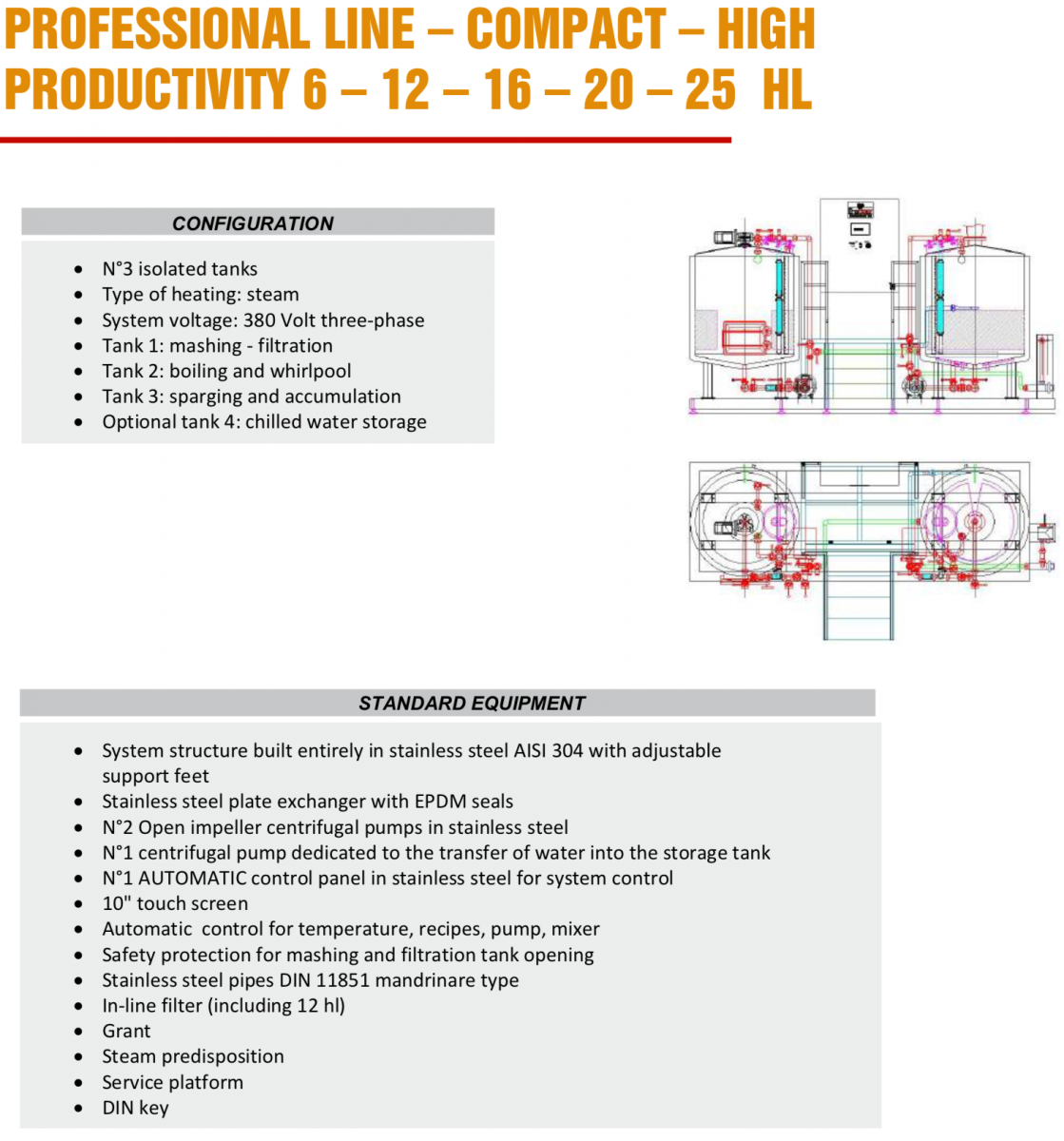 The brewhouse COMPACT HIGH PRODUCTION from 6 – 12 – 16 – 20 – 25 hectoliters, is the ideal model for microbreweries and brewpubs wishing to start in the world of high-quality craft beer, with low production costs.
Its configuration includes a tank for mashing/filtering and boiling / Whirlpool, a hot water tank and all the necessary components to complete its functionality.
Its configuration allows working in a double batch, ensuring high productivity and low production costs.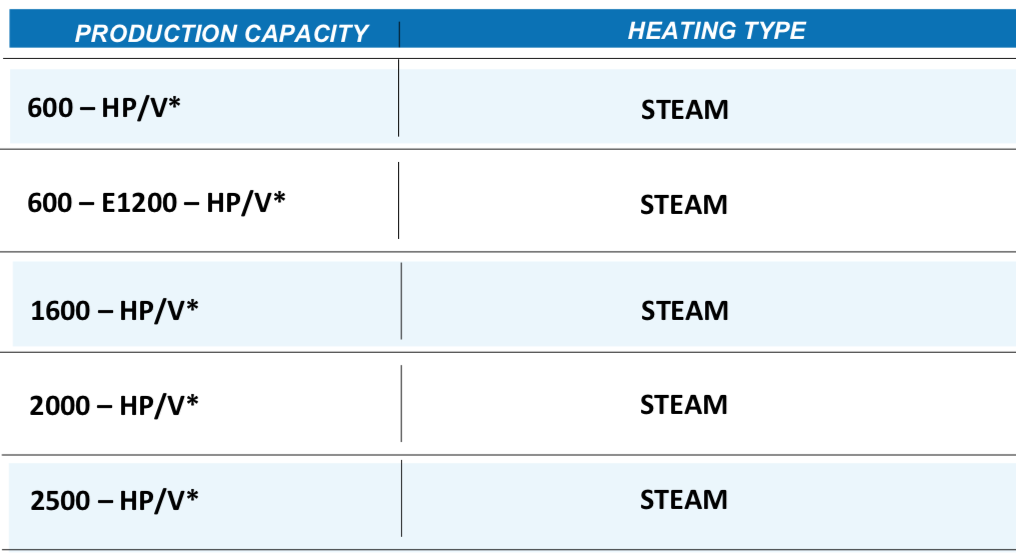 *Optional: differenza per chiusini in vetro
The brewhouse has a production capacity for cooked from 6-12-16-20-25 hL of finished must, has a very low degree of oxidation of hot must and requires a reduced use of chemicals for sanitization.
It is very compact, simple to manage and with a high degree of reliability.
The system includes a steam supply.
Tanks made with certified steel, using oversized sheet metal shims to guarantee strength and durability over time.
It is a monobloc consisting of:
– a steam heating boiler with a stirring system that allows the storage and filtration phases to be made in the same tank
– a boiling tank and whirlpool
– a boiler-sparging tank
– a plate heat exchanger for cooling the must
– a support base and central support platform
– an electrical control panel
– a group of pumps
– a system of pipes, valves and DIN food fittings for moving the product.
Completely prepared for operation, after connection to the power line and the water supply.
After positioning the machine, it is necessary to connect the boiler to produce hot water.
The configuration of this brewhouse, in addition to all the components necessary to complete its functionality, provides:
6 – 12 – 16 – 20 – 25 hl equipment
TANK 1 (mashing/filtration)
TANK 2 (boiling/whirlpool)
TANK 3 (boiler hot water storage)