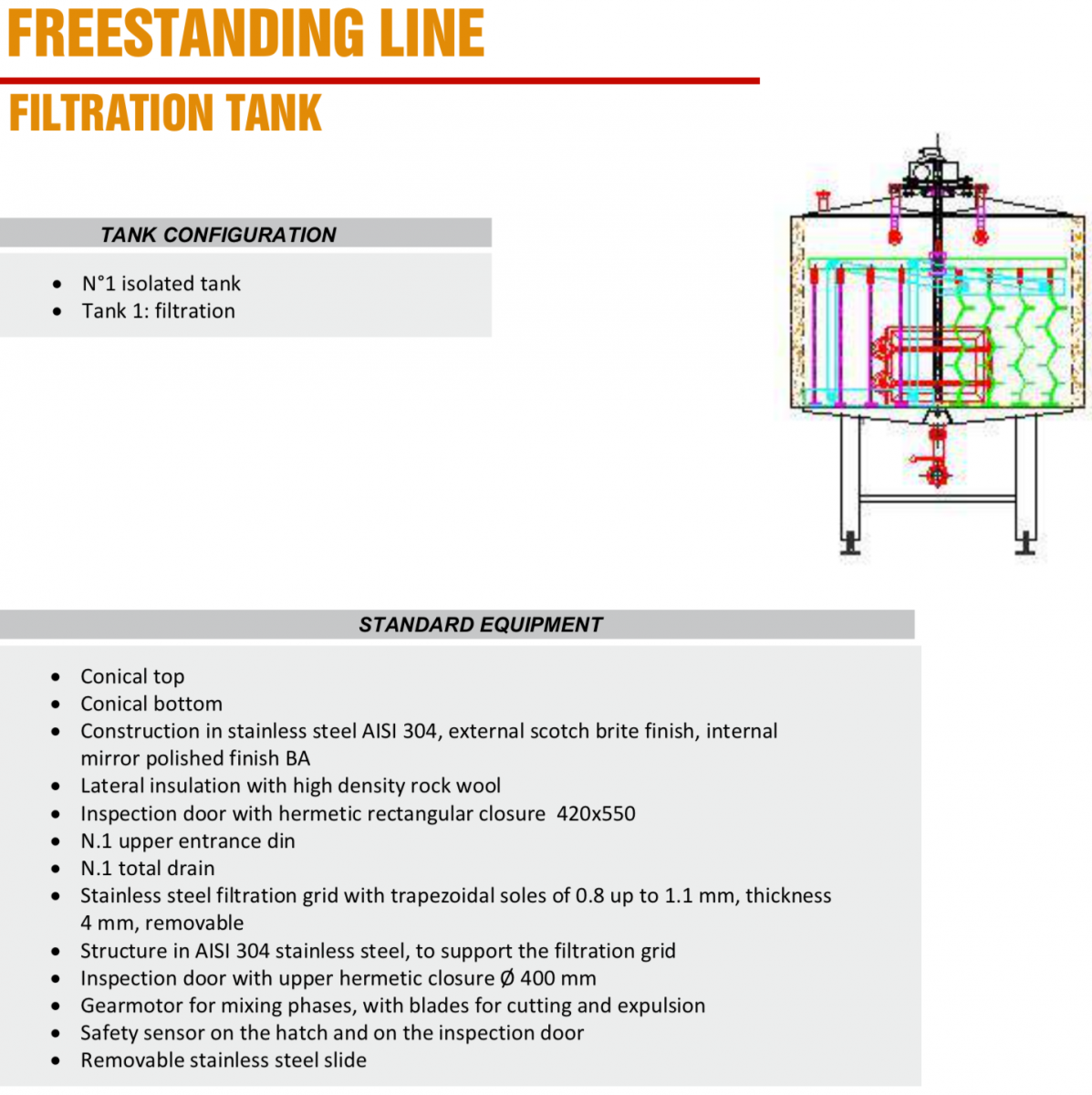 The brewhouse COMPACT FREESTANDING from 6 – 12 – 16 hectoliters is the ideal model for experts in the sector: microbreweries, wineries, farms wishing to start in the world of high-quality craft beer with low production costs.
Its configuration is especially suitable for premises that have limited space for installation.
The system configuration is flexible so as to satisfy any production requirement.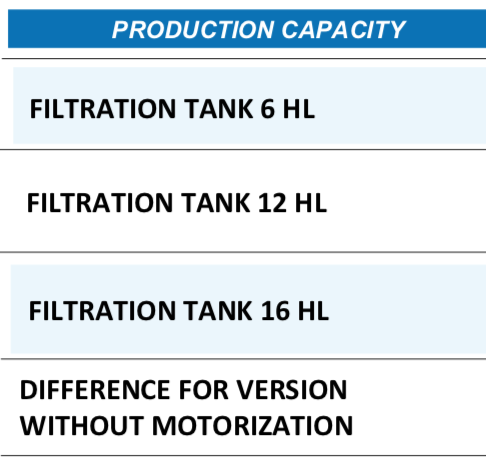 Filtration tank
Filtration tank with the conical bottom is made separate from the boiler to be low and wide as needed to have a large filtering surface and a height of the reduced bed of thresher, equipped with a rectangular door with removable slide, to facilitate the expulsion of exhausted thresh .
Optional: we supply the accessory cutter that improves the performance and simplifies the filtration and discharge phases of the threshers.
A full-body grid with a thick waterjet, with a trapezoidal cut, guarantees maximum yield, strength, and cleanliness.
Optional: double filtration level rods that serve to provide a clear indication of the internal situation of the filter, allowing the brewer to manage the phase with maximum yield and maximum possible speed.