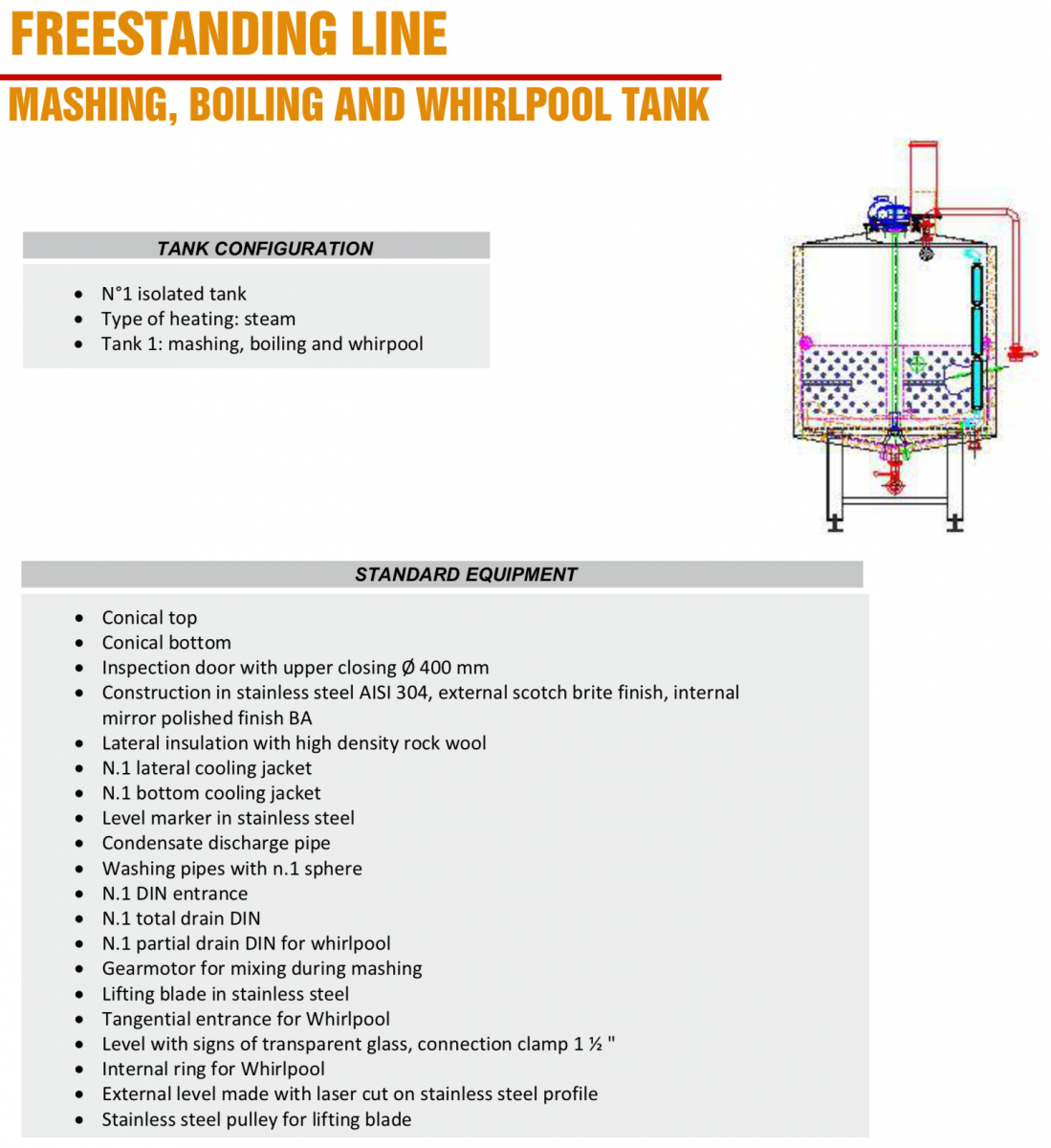 The brewhouse COMPACT FREESTANDING from 6 – 12 – 16 hectoliters is the ideal model for experts in the sector: microbreweries, wineries, farms wishing to start in the world of high quality craft beer with low production costs.
Its configuration is especially suitable for premises that have limited space for installation.
The system configuration is flexible so as to satisfy any production requirement.

Mashing/Boiling/Whirlpool tank
FLAME HEATING: The boiler is heated by a high-power burner made to measure with a modulating control valve, heat propagation gap, and combustion smoke extraction chimney.
STEAM HEATING: The boiler is steam heated through a TRAPCOLD jacket on the bottom and on the cylinder, to guarantee a homogeneity of the temperature inside the tank.
Inside the boiler, there are no grids and therefore the mash is free: in this way, there are no stagnation zones (for example under grids) but the mash is uniformly mixed with an optimal heat exchange for a high extraction and a saccharification fast.
The agitator ensures perfect mixing and thanks to its configuration allows its lifting during the boiling and whirlpool phase, equipped with a special safety and positioning sensor
The whirlpool is made without moving the must, recirculating the must after boiling with the pump via a tangential entrance.