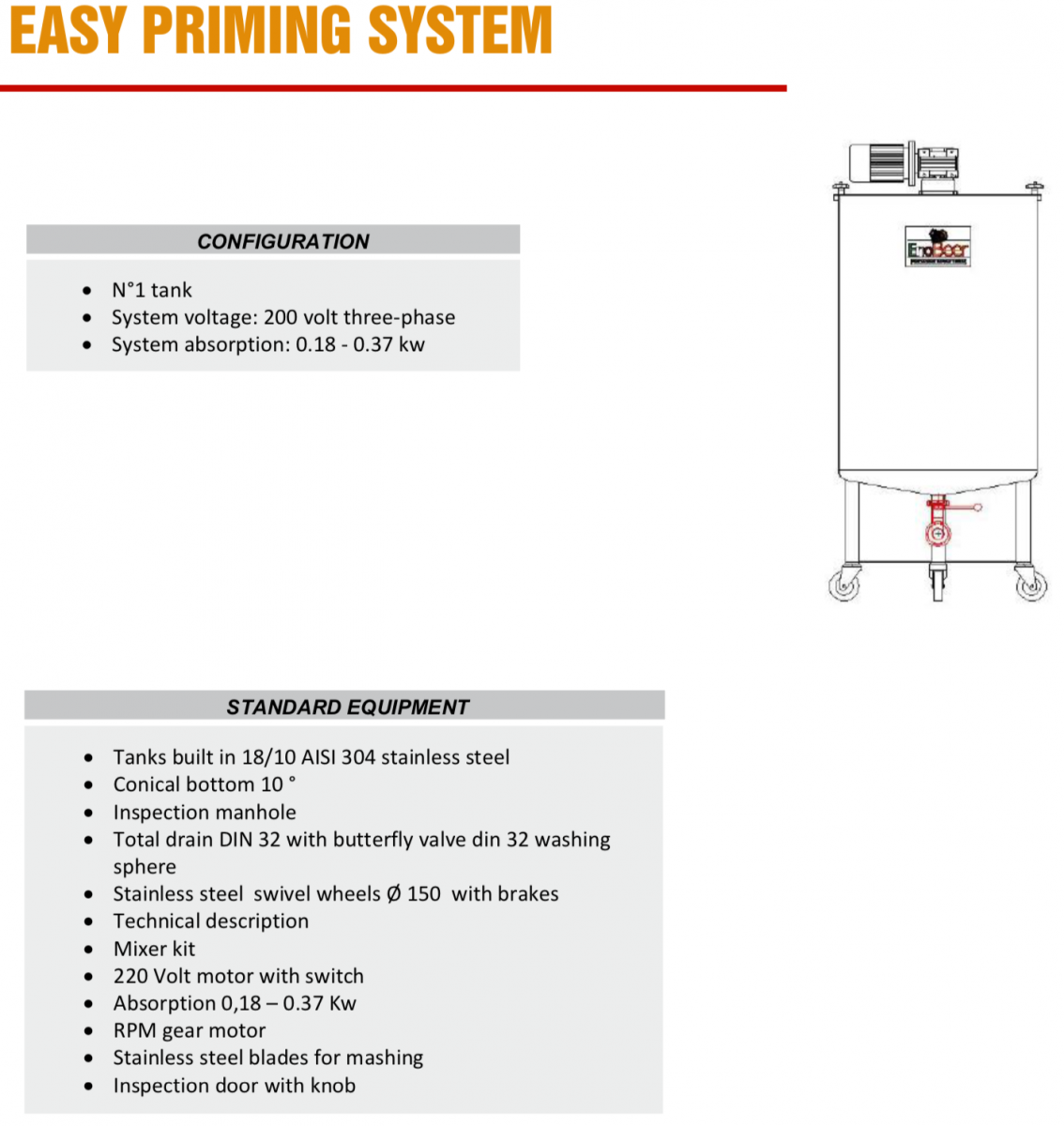 EASY PRIMING SYSTEM
The priming tank is essential in the process of carbonation.
Description
The priming tank is a tank made with a mirror polished interior finish with the internal surface characteristics exactly like a fermentation tank.
Supplied with a mixer and stainless steel blades whose speed is studied for the perfect mixing of the product with the added sugars for the carbonation, reducing to the minimum the oxygenation.